​​
Friends of the Botanic Gardens of Adelaide​​
Adelaide Mount Lofty Wittunga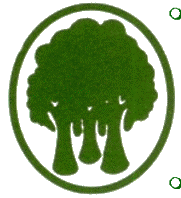 Plant Sales
Mt Lofty Botanic Garden
​
​
​
​
​
​
​
​
to support the Botanic Gardens of SA
​
​
Daily 11am-2pm

(except Good Friday)
​
​
​
​
​
​
​
Friends of the Botanic Gardens of Adelaide Inc.
Celebrating over 40 years of support for the Gardens
The Friends of the Botanic Gardens of Adelaide
is a volunteer organisation which supports the the Botanic Gardens of South Australia, comprising Adelaide, Mt Lofty, & Wittunga BGs. New Members are always welcomed.
Founded in November 1977 by the late Dr Colin Robjohns, the Friends have made a number of significant contributions to the Gardens and provide a range of activities & events.
Become a Friend
​Join a vibrant organisation with over 800 members, who share a love of the Botanic Gardens of Adelaide, and raise funds to support projects in the Gardens. As a Member your support for the Gardens becomes invaluable. Download Membership Form
​
General Meeting
General Meetings

are held 4 times a year, 1st Tuesday in February, May & August. The AGM is held on the second Tuesday of November each year.
Benefits to Members
​Being a Friend of the Botanic Gardens of Adelaide is being part of a Community of people of similar minds who enjoy a love of Gardens, Plants, Conservation and appreciate the value of Botanic Gardens to the Community as a whole.

Friends come together to enjoy any number of activities such as a Botanical Art Group, a Book Club, becoming a Garden Guide, being part of a Growing Group or playing Mahjong.

Members enjoy behind-the-scenes tours, exhibitions and garden inspired local, national & international tours.

Members only volunteering and hands-on experiences.

Other benefits may include discounts at a number of retail outlets, four issues of the Friends' Quarterly full-colour, glossy Gazette.

Quarterly meetings with expert, specialist speakers on garden and plant-related topics and much more.

Becoming a Friend is easy - contact us for more information.
The Friends produce a FBGABirdBrochure
which is also available in the Visitor Information Centre & North Lodge