​​
Friends of the Botanic Gardens of Adelaide​​
Adelaide Mount Lofty Wittunga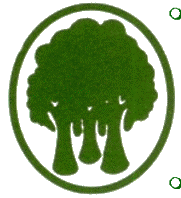 Plant Sales
Mt Lofty Botanic Garden
​
​
​
​
​
​
​
​
to support the Botanic Gardens of SA
​
​
Daily 11am-2pm

(except Good Friday)
​
​
​
​
​
​
​
The Botanical Art Group formed in 2003 for members of the Friends with a special interest in botanical art, drawing and painting.
​
The aim of the Group is to foster the role of, and promote botanical artists and illustrators and provide a forum for those wishing to pursue this exacting art form

.
​
There are about 15-25 regular artist members with a wide variety of skills, from beginners to semi-professionals.
​
The Group meet weekly on Saturdays, 12-4pm, in the Lecture Room, Goodman Building, on Hackney Road, Adelaide Botanic Gardens.
​
There are no formal classes on a weekly basis, but members share ideas, discuss projects, offer constructive advice and paint or draw in their chosen medium. Each brings their own drawing/painting equipment and something to draw.
​
A small fee is charged when attending the weekly group, Workshops are fee paying.
​
Members hold exhibitions biennially.
​
The next exhibition is 2023
​​​
Attend Saturdays regularly or occasionally, or just for workshops.
​
Would you like to become a member of the Botanical Art Group?
Botanical art Workshops for 2022
1. Saturday April 30 and Sunday May 1, Julie Haddrick will present a workshop on painting fabric and stitching botanical items onto the fabric
2. July 2 and 3, Nolda Beynon will present a workshop on how to make 'Small Handmade Books"
for further information contact Anne Bishop via friendsabg@internode.on.net.
Bougainvillea & Monarch
By Anne Bishop
Eucalyptus stoatei
By Rosslyn Walker
Echeveria 1
By Jenny Byass
Bougainvillea & Monarch
By Anne Bishop