​​
Friends of the Botanic Gardens of Adelaide​​
Adelaide Mount Lofty Wittunga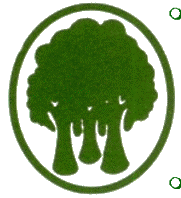 Plant Sales
Mt Lofty Botanic Garden
​
​
​
​
​
​
​
​
to support the Botanic Gardens of SA
​
​
​
​
​
6 Nov - 5 Dec 2021
National Wine Centre
Cnr Botanic & Hackney Rds
​
​
Adelaide Botanic Garden
​
Photos: Chris Kirby, FBGA Photo Group Member
​
​
The Botanical Art Group formed in 2003 for members of the Friends with a special interest in botanical art, drawing and painting.
​
The aim of the Group is to foster the role of, and promote botanical artists and illustrators and provide a forum for those wishing to pursue this exacting art form

.
​
There are about 15-25 regular artist members with a wide variety of skills, from beginners to semi-professionals.
​
The Group meet weekly on Saturdays, 12-4pm, in the Lecture Room, Goodman Building, on Hackney Road, Adelaide Botanic Gardens.
​
There are no formal classes on a weekly basis, but members share ideas, discuss projects, offer constructive advice and paint or draw in their chosen medium. Each brings their own drawing/painting equipment and something to draw.
​
A small fee is charged when attending the weekly group, Workshops are fee paying.
​
Members hold exhibitions in the National Wine Centre of Australia, Cnr North Tce & Botanic Rd, Adelaide Biennially.
​
The next exhibition is from November 5th to December 5th, 2021. Artworks, cards and a calendar will be for sale
​​​
Attend Saturdays regularly or occasionally, or just for workshops.
​
Would you like to become a member of the Botanical Art Group?
Workshop & Tutorial Program - friendsabg@internode.on.net
Workshops are held during the course of the year, with a variety of tutors both local and from interstate. All are aimed at expanding the knowledge and repertoire of the members.
​
Botanical Art Workshops for 2021
Working with Gold Leaf was Presented by Arnolda Beynon,

Petals in coloured pencil was presented by Sandra Johnston.
Botanical Art Workshops for 2022 To Be Advised
If you are interested in joining the Botanical Art Group
contact
Silja Zarins on 0411 585 629
Bougainvillea & Monarch
By Anne Bishop
Eucalyptus stoatei
By Rosslyn Walker
Echeveria 1
By Jenny Byass
Bougainvillea & Monarch
By Anne Bishop