​​
Friends of the Botanic Gardens of Adelaide​​
Adelaide Mount Lofty Wittunga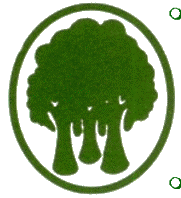 Plant Sales
Mt Lofty Botanic Garden
Sunday 27 June

2021
10.30am - 2.20pm
​
​
​
​
Become a
to support the Botanic Gardens of SA
​
​
​
​
​
FBGA Office Contact:
08 8222 9367
​
​
​
Adelaide Botanic Garden
​
Photos: Chris Kirby, FBGA Photo Group Member
​
​
The Botanical Art Group formed in 2003 for members of the Friends with a special interest in botanical art, drawing and painting.
​
The aim of the Group is to foster the role of, and promote botanical artists and illustrators and provide a forum for those wishing to pursue this exacting art form

.
​
There are about 15-20 regular artist members with a wide variety of skils, from beginners to semi-professionals.
​
The Group meet weekly on Saturdays, 12-4pm, in the Lecture Room, Goodman Building, on Hackney Road, Adelaide Botanic Gardens.
​
There are no formal classes on a weekly basis, but members share ideas, discuss projects, offer constructve advice and paint or draw in their chosen medium. Each brings their own drawing/painting equipment and something to draw.
​
A small fee is charged when attending the weekly group, Workshops are fee paying.
​
Members hold exhibitions in the National Wine Centre of Australia, Cnr North Tce & Botanic Rd, Adelaide at various times.

The main exhibition 'Framing Nature' is a biennial exhibition last Exhibition was 2017, next Exhibition is 2019.
Workshops are held during the course of the year, with a variety of tutors both local and from interstate. All are aimed at expanding the knowledge and repertoire of the members.
​
Attend Saturdays regularly or occasionally, or just for workshops.
Would you like to become a member of the Botanical Art Group?
Workshop & Tutorial Program -
Botanical Art Workshops for 2021
Workshop 1: Working with Gold Leaf Saturday and Sunday April 10 and 11 from 10am to4pm.
Presented by Arnolda Beynon.
Workshop 2: Petals in coloured pencil. Sunday May 2 10am to 4pm. Presented by Sandra Johnston.
If you are interested in participating in either or both workshops, please contact
Anne Bishop on 0409 814 030 or email: annebishop70@gmail.com
or
Silja Zarins on 0411 585 629
Bougainvillea & Monarch
By Anne Bishop
Eucalyptus stoatei
By Rosslyn Walker
Echeveria 1
By Jenny Byass
Bougainvillea & Monarch
By Anne Bishop