​​
Friends of the Botanic Gardens of Adelaide​​
Adelaide Mount Lofty Wittunga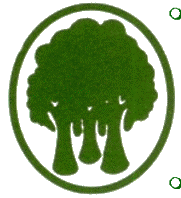 Plant Sales
Mt Lofty Botanic Garden
​
​
​
​
​
​
​
​
to support the Botanic Gardens of SA
​
​
Daily 11am-2pm

(except Good Friday)
​
​
​
​
​
​
​
Garden Guides
The Garden Guides are a trained group of Friends who take members of the public for free guided walks in the three Botanic Gardens.

Guide Training
If you are interested in becoming a guide, please contact us about the training program which is offered every two years.
​
SPECIAL GUIDED WALKS
Special History Month Walks:
The Guides take Guided tours during History Month, May each year.
May change due to Covid restrictions.
​
to book for a group of 5 or more
email: friendsguides@internode.on.net or ph. 8226 8803
Guides' visit to a Willunga rose nursery
Guides at a suburban re-vegetation project
A winter field trip to the Mt Lofty Botanic Garden
Guides' visit to a Willunga rose nursery