​​
Friends of the Botanic Gardens of Adelaide​​
Adelaide Mount Lofty Wittunga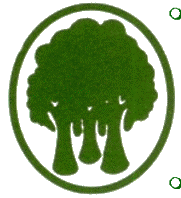 Plant Sales
are resuming at Mt Lofty BG
Sunday 30 May

2021
10.30am - 2.20pm
​
Become a
to support the Botanic Gardens of SA
As a Member you can become a
Volunteering reconnects the community with nature, keeps you socially active and mentally healthy.
​
FBGA Office Contact:
08 8222 9367
​
GUIDED WALKS
​
Email the details of your requested walk to:
​
Have resumed in all 3 Gardens
​
​
​
​
​
​
​
​
​
​
​
​
Adelaide Botanic Garden
​
Photos: Chris Kirby, FBGA Photo Group Member
​
​
Adelaide BG Plant Sales
Adelaide Botanic Garden
Mulberry Arbor
​Sunday 28 March 2021
10.30am - 2.30pm
Advertised on 5AA & ABC Radio.
​
In the Mulberry Arbor,
Enter via Friends Gates (Plane Tree Drive).
follow Murdoch Avenue (Fig Tree Ave, runs Nth Sth)
(Western side of Murdoch Ave)
The Growing Group was formed to foster an interest in plant propagation and nursery management and to raise funds in support of the Botanic Gardens through the sale of plants.
​
With a membership of about 20 volunteers who work either Tuesday or Friday morning at the Mt Lofty Nursery. The Group collects propagating materials (e.g. seeds, soft and hardwood cuttings) from rare and unusual plants growing in the three Botanic Gardens, which are cultivated until ready for sale.
​
The Group's activity is supported with an on-site glasshouse, shade-house, a large area for storage and a computer database record system.
Some plants are available from in front of North Lodge, Plane Tree Drive, ABG.
​
Click below for the current list of plants for sale at the
Plant Sale ADELAIDE BOTANIC GARDEN (used to be to at MLBG)
​
​GrowingGroupMarch2021PlantSaleList
​
​
​
​
​
​
​
​
​
​
​
​
​
Nursery at Mt Lofty Botanic Garden