​​
Friends of the Botanic Gardens of Adelaide​​
Adelaide Mount Lofty Wittunga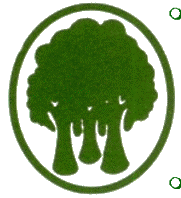 Plant Sales
Mt Lofty Botanic Garden
​
​
​
​
​
​
​
​
to support the Botanic Gardens of SA
​
​
Daily 11am-2pm

(except Good Friday)
​
​
​
​
​
​
​
Regular Walks
Guided walks are conducted by experienced Friends Garden Guides. All regular walks are free (Gold coin donation appreciated) and last approximately 1.5 hours. No booking is necessary.
​
Adelaide
Botanic Garden
​Walks leave from the Schomburgk Pavilion
Daily at 10:30am.
Botanic Park
Walks leave from North Lodge, Plane Tree Drive every Monday at 2pm
​
Mount Lofty
Botanic Garden
​Walks leave from the Lower Car Park (Lampert Rd)
Every Thursday at 10:30am.
Bus tours have been run at Mount Lofty throughout the year in the past, based on the following caveats.
No tours when the Bureau of Meteorology (BOM) forecast, posted by 5pm the day before the tour, indicates;

The temperature is 36°C or above.

The fire danger is severe, extreme or catastrophic which means the Gardens will be closed.

The bus size is 22 seats or less.

The tours are only available on week days.
Wittunga
Botanic Garden
​Walks leave from Main Gate, CarPark Shepherds Hill Rd, Blackwood
Every Tuesday 10:30am.
Catch G30 Bus from Adelaide to Stop 30B.
Take Train Belair Line, Coromandel Valley Station, walk to Fern Ave entrance, WBG.
​
No Guided Walks on:
Christmas Day or Good Friday or when the temperature is forecasted to be 36C or above
Booked Walks
Booked Walks are available for groups of 5 or more. To book a Guided Walk
Email: friendsguides@internode.on.net
​
Please E-mail details of your requested walk by the third Tuesday of the month before your requested walk so that Guides may be allocated for your walk at their monthly meeting:
or BookOnLine
Special Walks are also available for Groups
​
​
​

Self-Guided Trails
​​The garden guides prepare monthly or seasonal guided trails for each of the 3 gardens. The trail notes can be downloaded below.
PLEASE NOTE: SGW are AVAILABLE IN THE BOXES in the Botanic Gardens.
​Adelaide Botanic Garden Walk
​
​
April2022ABGWalk Aoril2022ABGMap
March2022ABGWalk March2022ABGMap
​
Mt Lofty Botanic Garden Upper Car Park Walk
​
​
​
Mt Lofty Botanic Garden Lower Car Park Walk
​
​
​
​​
Wittunga Botanic Garden Walk
​
​