​​
Friends of the Botanic Gardens of Adelaide​​
Adelaide Mount Lofty Wittunga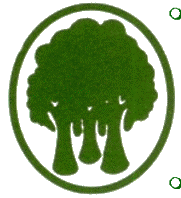 ALL ACTIVITIES are CANCELLED

due to SOUTH AUSTRALIA LOCKDOWN
FOR 7 DAYS
PLEASE CHECK LOCAL NEWS FOR UPDATES RE COVID RESTRICTIONS
​
Plant Sales
Mt Lofty Botanic Garden
Sunday 25 July

2021
CANCELLED
​
​
​
Become a
to support the Botanic Gardens of SA
​
​
​
Adelaide Botanic Garden
​
Photos: Chris Kirby, FBGA Photo Group Member
​
​
Regular Walks
Guided walks are conducted by experienced Friends Garden Guides. All regular walks are free (Gold coin donation appreciated) and last approximately 1.5 hours. No booking is necessary.
Adelaide
Botanic Garden
​Walks leave from the Schomburgk Pavilion
Daily at 10:30am.
Botanic Park
Walks leave from North Lodge, Plane Tree Drive every Monday at 2pm
​
Mount Lofty
Botanic Garden
​Walks leave from the Lower Car Park (Lampert Rd)
Every Thursday at 10:30am.
Guides can be booked for Bus Tours of the Mount Lofty Botanic Garden.
This service is only available on Weekdays
1 APRIL until 30 OCTOBER & Your bus must have no more than 22 seats.
Wittunga
Botanic Garden
​Walks leave from Main Gate, CarPark Shepherds Hill Rd, Blackwood
Every Tuesday 10:30am.
Catch G30 Bus from Adelaide to Stop 30B.
Take Train Belair Line, Coromandel Valley Station, walk to Fern Ave entrance, WBG.
​
No Guided Walks on:
Christmas Day or Good Friday or when the temperature is forecasted to be 36C or above
​

Self-Guided Trails
​​The garden guides prepare monthly or seasonal guided trails for each of the 3 gardens. The trail notes can be downloaded below.
PLEASE NOTE: SGW are AVAILABLE IN THE BOXES in the Botanic Gardens.
​Adelaide Botanic Garden Walk
​
August2021ABGWalk AugustABGMap
​
​
Mt Lofty Botanic Garden Upper Car Park Walk
​
​
​
​
Mt Lofty Botanic Garden Lower Car Park Walk
Wittunga Botanic Garden Walk