​​
Friends of the Botanic Gardens of Adelaide​​
Adelaide Mount Lofty Wittunga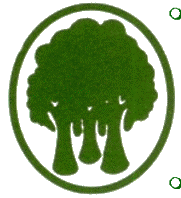 Plant Sales
Mt Lofty Botanic Garden
​
​
​
​
​
​
​
​
to support the Botanic Gardens of SA
​
​
Daily 11am-2pm

(except Good Friday)
​
​
​
​
​
​
​
North Lodge is the "Home of the Friends".
A heritage listed building by the Friends' Gate off Plane Tree Drive in the Adelaide Botanic Garden. Built in 1866 as the Foreman's Cottage.
it was the Friends' Shop from 1985 until 2006.
From 2006 North Lodge has become the hub for Friends' activities and an initial point of contact for the public entering the Garden via the Friends Gate.
​
Friends aim to have North Lodge open
11am - 2pm,
Fridays, Saturdays & Sundays.
​
We are always looking for volunteers to keep North Lodge open.
If you can assist, please contact the Friends Office, 08 8222 9367.
Activities and Resources
​
Welcoming initial contact for the public

Place for Friends' members and Sub Groups to meet

Friends' Book Collection

History display "Who lived in the Lodge"

Frequent small exhibitions

Seasonal Displays

Mah Jong every Monday 10am - 1 pm

​Book Clubs first and third Mondays 1:30pm to 3pm

Friends' merchandise for sale
Ideas for other activities are always welcome.
Please contact the Friends Office
New Hours North Lodge 2021
North Lodge will be open
from 11am to 2pm
Fridays,
Saturdays & Sundays
(& Tuesdays starting
November 2021)

North Lodge Program
Helena Jenkinson
Convenor North Lodge
Volunteering In North Lodge
New volunteers are always welcome.
Duties include greeting visitors & promoting the work of the Friends in North Lodge.
Shifts are 11am - 2.00pm (Friday, Saturday & Sunday)
Contact Stephanie in the Friends Office Tel: 08 8222 9367
Groups in North Lodge
Busy Hands - Crafty Goods
Come to North Lodge to help produce
crafty goods for North Lodge and for yourself.
Bring you own, knitting, crocheting,
embroidery and any other crafty things
that you may be interested in.
Friends Little Library - Book Swap
Bring a book and then swap a book at North Lodge.
Have you read a good book lately and would like to swap it for another?
Exhibitions in North Lodge
Woodturning Exhibitions - TBA
Winter Games
in North Lodge, Plane Tree Drive
Bridge, Card Games, Pictionary, Trivial Pursuit,
Scrabble, Mah Jong etc
​
​
​