​​
Friends of the Botanic Gardens of Adelaide​​
Adelaide Mount Lofty Wittunga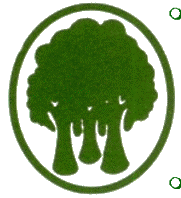 Plant Sales
Mt Lofty Botanic Garden
​
​
​
​
​
​
​
​
to support the Botanic Gardens of SA
​
​
Daily 11am-2pm

(except Good Friday)
​
​
​
​
​
​
​
The Friends of the Botanic Gardens of Adelaide are actively involved in the support of all 3 Botanic Gardens.

We provided free Guided Walks as well as booked walks for groups and members are available to speak to your group/meeting.
​
​Click on one of the headings to visit the official site for the Garden to get more information on what's flowering in the Garden at the moment.​
Botanic Gardens of South Australia
http://www.environment.sa.gov.au/botanicgardens/home
​
Smith, W. S., c. 1912, Photograph, B 45673/4
'New lawn and fountain presented by R. Barr-Smith Esq.'; seven women are standing around the fountain.
North Lodge
North Lodge is the home of the Friends and many activities and exhibitions are held here all year round. The North Lodge is manned by volunteers.