​​
Friends of the Botanic Gardens of Adelaide​​
Adelaide Mount Lofty Wittunga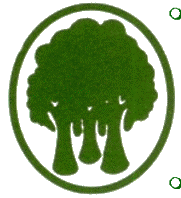 Plant Sales
Mt Lofty Botanic Garden
Sunday 27 June

2021
10.30am - 2.20pm
​
​
​
​
Become a
to support the Botanic Gardens of SA
​
​
​
​
​
FBGA Office Contact:
08 8222 9367
​
​
​
Adelaide Botanic Garden
​
Photos: Chris Kirby, FBGA Photo Group Member
​
​
FBGA Botanical Photography Group Program for 2021
The meetings are held on the 1st Thursday and the 3rd Friday of each month from 10.00am - 12.00 in the Goodman Building unless otherwise specified.
This Program prepared by the Committee is expected to change from time to time depending on guest speakers and other variables.
Everyone is welcome, For further information
Program of Meetings for 2021
The Botanical Photography Group meets on 1st Thursday and 3rd Friday of the month from 10.00 -12.00 outside the Goodman Building
until COVID19 restrictions allow otherwise.
New members are very welcome to join us.
Contact the Friends Office for further details:
or 08 8222 9367.