​​
Friends of the Botanic Gardens of Adelaide​​
Adelaide Mount Lofty Wittunga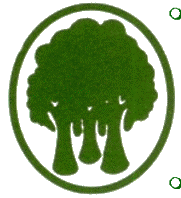 Plant Sales
Mt Lofty Botanic Garden
​
​
​
​
​
​
​
​
to support the Botanic Gardens of SA
​
​
Daily 11am-2pm

(except Good Friday)
​
​
​
​
​
​
​
​

​
Friends' Tours
​
The Tours Committee offers activities with botanical, natural history or environmental interest to members.
​
We plan to provide pleasurable opportunities for learning and socializing, as well as encouraging members to visit the Botanic Gardens of Adelaide. ​
​
It is our aim to have an event each month and these include visits to exceptional gardens, galleries and historic buildings in and around Adelaide.
​
We also plan bus tours to interesting sites and areas, most often in Autumn & Spring as well as speakers on topics related to our botanical theme.
​
The events are usually on weekdays and are combined with a lunch or morning tea. From time to time a tour will be organized interstate

or overseas.
​
​