​​
Friends of the Botanic Gardens of Adelaide​​
Adelaide Mount Lofty Wittunga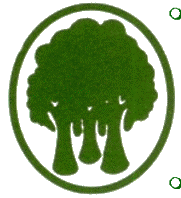 Plant Sales
Mt Lofty Botanic Garden
​
​
​
​
​
​
​
​
to support the Botanic Gardens of SA
​
​
Daily 11am-2pm

(except Good Friday)
​
​
​
​
​
​
​
Opportunities for Friends' Volunteers
Volunteering reconnects the community with nature,
keeps you socially active and mentally healthy.
​Join other like-minded Friends for enjoyment and learning to
support both the Friends and the Botanic Gardens of Adelaide.
For further information contact us by phone 08 8222 9367
or email friendsabg@internode.on.net.
Join a Group
​Botanical Art Group meets on Saturday afternoons.

North Lodge is home to the Craft Group, Mahjong and Book Groups.

Growing Group meets at Mount Lofty Botanic Garden Nursery.

Tours Group meets regularly to plan and conduct activities.

​Garden Guides are trained every two years to take walks in the three Gardens, Government House and special events.

The Events Group coordinates Friends' displays and presence at Community Events.

Join our Photography Group which meets twice a month in the ABG
Help the Friends
There are many other ways in which you could help the Friends.
Join the Friends Committee which meets every3rd Monday of the month at 7:30pm in the Goodman building

Help in the Friends' Office with mail out of Friends' Newsletter & Gazette

Join the North Lodge Committee and help in organising exhibitions, workshops and other activities

Become a North Lodge "meeter and greeter" to welcome visitors

​Help with catering and serving refreshments at Friends' events
Help the Gardens
​Hands on Hort WBG help with basic garden maintenance at Wittunga Botanic Garden

Hands on Hort MLBG help with basic garden maintenance in Mt Lofty Botanic Garden

Hands on Hort ABG help with basic garden maintenance in the Adelaide Botanic Garden

Visitor Information Centre volunteers are trained to respond to visitors' enquiries about the Adelaide Botanic Garden FBGA 8222 9367
​
Herbarium volunteers are welcome any day and time to assist Herbarium staff in a variety of tasks ring ABG Reception 8222 9311

Library volunteers are welcome to assist with various library tasks in the Gardens' Library 8222 9311

Museum of Economic Botany volunteers are trained to Meet and Greet visitors 8222 9311